Frontend Development

Get Their Attention from the First Page to the Last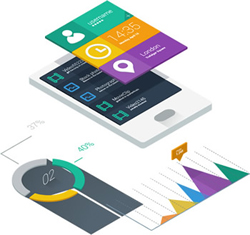 Taking your ideas and putting them together in a way that makes sense and is powerfully aesthetically appealing is what
PLENTYDES
does. We ensure flawless operation to give your visitors the beauty and convenient functionality they want and that every website needs.
Our
PLENTYDES
Frontend Developers start by looking at your designs and all the features you want. Then, while carefully considering your brand, target market and best practices, they draw up several design proposals, and let you choose the one you want. After further improvements and consultations with you, the final dynamic web pages are built.
Whether you need Frontend coding in HTML5, Advanced CSS3- Responsive Design, or Ajax/jQuery/JavaScript, we give you professionally designed webpages that incorporate the latest technologies and the best practices.
PLENTYDES
also thoroughly tests every webpage to ensure that it retains its appeal and functionality with various browsers and devices.
Building interactive webpages is also part of Frontend Development, we build interactive elements to ensure that your visitors stay on your page and want to come back.
PLENTYDES
's Frontend Development Team has successfully built webpages for more than 1,000 companies of all sizes across
Custom Web Applications

Get a Customized Portal Up and Running Quickly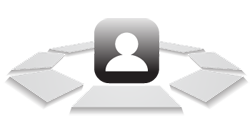 Creating powerful customized portal solutions that enable your company to communicate with others, with a fast turnaround, is our goal.
PLENTYDES
has successfully provided portal solutions for a wide range of industries and businesses.
PLENTYDES
offers a number of excellent portal solutions for clients that do not have any project constraints. This enables you to be up and running faster, and it lets your visitors learn from and use your information quickly. We carefully examine your need for a customized portal, and then help you develop a strategy that will enable you to use it to build your business and sales. We provide you with full services to plan, design, implement, and maintain your portal. For existing portals, we can help you upgrade it to improve functionality and to fit into your business strategy.
Understanding how people are going to use your portal is also essential to developing a strategy for best use. We help you design your portal to enhance user experience and to promote your brand. If you have an existing portal, we will help you migrate your information to the new one successfully.
Content Management System

Get the Content Control You Need with Powerful Content Management Systems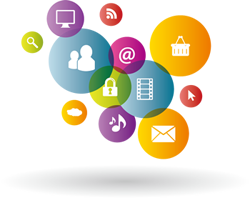 Getting control of all of your content online is essential to your marketing efforts. A solid content management system (CMS) gives you control over all of your internal processes, giving you the ability to build dynamic content pages on-the-fly. Management of the CMS is easy and requires no knowledge of HTML.
In order to ensure maximum benefit,
PLENTYDES
helps each company decide which CMS systems works best with your server environment, and your unique corporate needs. We offer the following CMS: ASP .NET, SharePoint, DNN, Kentico Sitefinity, Umbraco, Typo3, WordPress, Joomla, Drupal, and more.
Our Content Management System sites are low priced, open source, and compatible with all major browsers.
PLENTYDES
is technology agnostic and choosing us gives you an expert team that has developed more than 1,000 commercial websites.
Benefits of
PLENTYDES's
Content Management System
* Easy to use interface
* Secure login for document access and modification
* Faster access to information and updating of webpages
* Provides an accurate audit trail
* Upholds page standardization and branding consistency
More Detailed CMS Modules:
•
News Release Management
•
Product Management
•
Document Management
•
Portfolio Management
•
Event Management
Sample
PLENTYDES
Expert CMS Projects:
A secure e-Commerce portal for the real estate trade utilizing Active server pages, COM objects, MTS packages, Visual Interdev and Visual basic. SMTP email implemented using CDONTS.
A distributed Internet application for a software development company involving an n-tier Sun J2EE application. Middleware was written in Java Beans.
Customer order and entry system for a Manufacturing Company. Is a cross browser eBusiness application that allows customers to place order and purchase on the web. GUI screens were developed using HTML / VI. Development tools used were ASP,COM and VB script.
Magento E-Commerce Website

Do Business with a Prize-winning eCommerce Website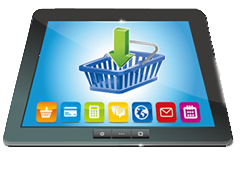 Attracting customers to your webpage is easier when you have beautiful custom-designed e-Commerce web pages that presents your products in a prize-winning style. At
PLENTYDES
, we understand that a high quality interactive ecommerce website is needed to ensure that customers want to do business with you.
In order to present your shoppers with a highly satisfactory and secure experience, we ensure that your customers not only get attractive pages, but also that they can easily navigate through your site, with all back-end processes integrated and working smoothly.
PLENTYDES
also helps you develop branding for your e-Commerce website pages, and develop any support features you need to efficiently operate your business. This includes Inventory Management, Product Development, Returned Merchandise Authorization (RMA) Management, User Access Control, Client Interface, Web Email Management, Knowledge Management, and more.
In addition to your e-Commerce pages,
PLENTYDES
will also help you develop and implement a high quality marketing strategy. Our marketing experts can help you target your market, incorporate the latest SEO, and develop any materials needed to enable you to make a better profit.